The latest trends in kids clothing are very similar to teen wear. There are a lot of young children these days dressed in attire that would be considered mini versions of their older brothers' and sisters' clothes. This cute mini-hipster trend is adorable and very fashionable. Get the latest kids clothing styles to help you dress your youngster. Here are the latest fashion tips this season:
Stripes Are In
Whoever said that horizontal stripes are never flattering must be experiencing a big shock right now. Stripes and plaid are the latest fashion trends. Whether it's a stripped cardigan or a plaid shirt worn over a simple tee or a tank-top, these trends are definitely in. The stripes don't just have to be on top, you can have stripped leggings for your little girls or even striped knee-high socks. Throw a bit of stripes on in their outfit and have fun with colors.
Black And White
Warm colors plus black and white are the latest trends in kids fashion. Dress your mini Fashionista in a bold black and white dress with a charming pattern. Your little man can wear a black and simple white combo, with a white graphic tee, dark black jeans and a couple of accessories.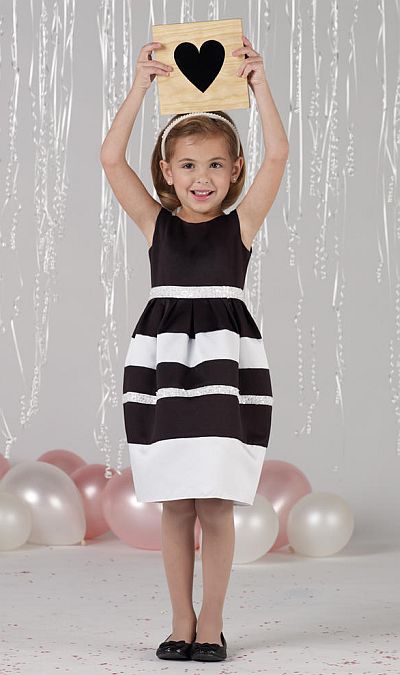 Mini Handbags
For little girls, mini handbags are definitely in. They can keep their little accessories, maybe a stick of lip gloss or their favorite treat in these mini bags. These come in all sorts of colors and can be in a form of a sling, messenger, shoulder bag or even fanny pack! Little girls love strutting around in these sweet little bags. Try ones with sequins or glitter.
Accessories
You can't leave accessories out when dressing up your little Fashionista. Even the simplest outfit will look fab with just a couple of touches. Try adding a print scarf to their outfit and see how it can transform into a kiddie-party ready get-up. Little girls will love cute pieces of jewelry or arm candy. There are also a lot of little kids who fashion lens-less thick-framed glasses for that mini hipster vibe.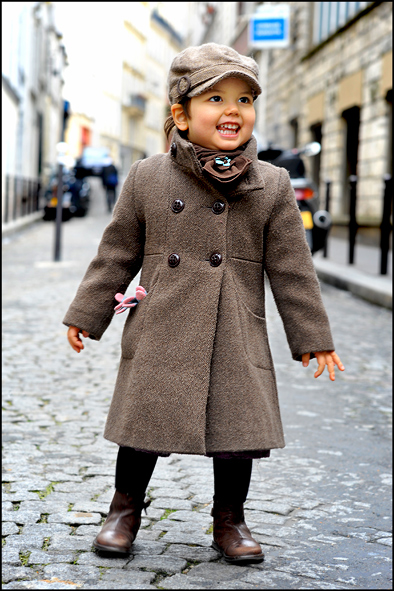 On Shoes
Comfort is always the key. This should be the number one priority. Some parents allow their little children to wear heels, but if she will not be comfortable in them, or if she can't run and do normal kid things, you might want to skip on that outfit choice.
Stick to ballet flats and trendy sandals for little girls and colorful statement sneakers for little boys.
Dress It Up
You don't need a reason to make an outfit extra special. You can dress it up any time of the year with a couple of minor touches. Try a mini blazer for your little boy or girl. For girls, throw it over a sweet and simple dress and accessorize with a nice floral ribbon brooch.
More about Kids Dresses : Kids Party wear – Your kid needs branded party dresses, get them in economical prices.
Little boys can wear their blazers with a simple tee and skinny jeans. Don't forget to accessorize with a scarf or even a fedora. Have fun with their outfits, but make sure that they are comfortable and that they can move around.